PORT OF TYNE BIOMASS STORAGE FACILITY, UK
A new biomass storage facility at the Port of Tyne on behalf of
EP UK Investments (EP UK), a subsidiary of Czech utility company Energetický a Prumyslový Holding (EPH), has recently been designed, installed and commissioned by the Spencer Group to supply the required biomass fuel to the converted Lynemouth Power Station 420MW generation plant.
This new facility stores the biomass within three 25,000 tonne
storage capacity concrete slip formed silos, prior to onward transportation via rail to Lynemouth Power Station. The three silos are 45m in diameter and 33m high. Accuracy achieved is 4%.
These silos are fitted with vibro floors and gravity feed direct from ship. 3D graphics is used to monitor material movement and floor performance.

Each storage silo requires constant monitoring of stock levels, APM 3D level measurement technology supplied by InMark Ltd is providing accurate and reliable stock control management of the storage facility.
The multiple point measurement with acoustic technology and visual graphics of material movement enables affective operational decisions to be made with confidence. This technology provides a very accurate and representative input to the stock & inventory management system. It enables operational management decisions to be made to optimise the cost benefits by having reliable stock level measurement.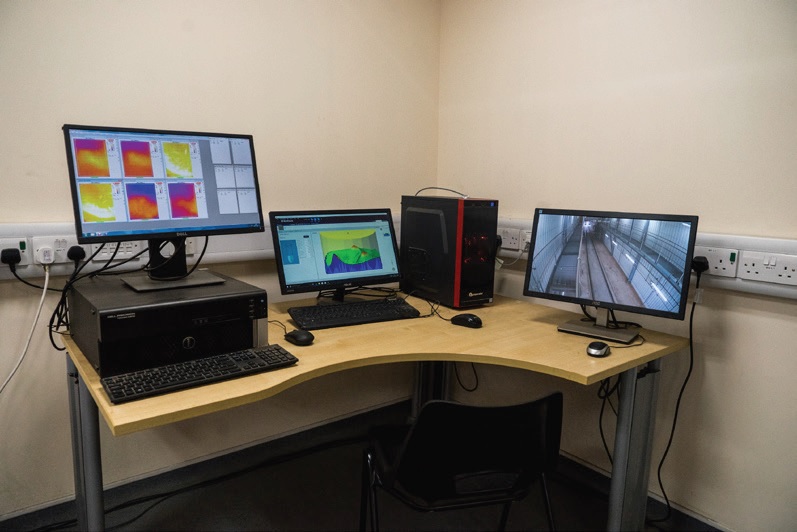 Testimonial from Spencer Group
The supply and support provided by APM & InMark Ltd have proved to ״be of high quality and professionalism for the integration into the facilities control system.
The Spencer Group would recommend this technology and supply
for any similar facility where accuracy, reliability and engineering team״. support are key to a successful project
Peter Sykes, EC&I Engineering Director, Spencer Group